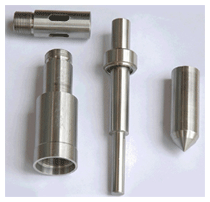 Bright Bar Turned Components made as per Clients specifications and made from all grades of Ferrous & Non Ferrous Round / Hex / Square / Flat bars viz. Free Cutting Steel, MS Bright Steel, Copper, Brass, all Grades of Stainless Steel and other Metal & their alloys.

Bright Bar Turned Componentsfor Mechanical, Auto Parts Manufacturing, Electric, Electronics, Hardware and Scientific Instruments Industry of 1 mm diameter to 42 mm diameter.

The need of the customer to buy fully finished parts with high level of accuracy and finish was the main reason for setting up CNC Machines.
Superfine Components Pvt. Ltd. has large inhouse facilities including :-
CNC Turning
CNC Turn Mill Centre
CNC Machining Centre
Capstan Lathes
Bar Auto Lathes
Secondary Operations Machines
Point Finishing Machines
To aid the working of these machines the company opted for CAD Design Centers. These investments have reaped rich dividends by improvements in the productivity by reducing development time.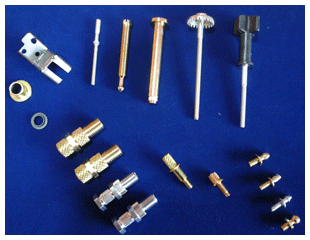 With technical excellence and engineering capabilities, we manufacture high precision and quality tubular components that conform to highest quality standards. Each piece is thoroughly inspected to ensure that our clients get highest quality components.

The superior quality tubular components we manufacture are backed by advanced technology used in automobile manufacturing these days. These components are made of high grade raw material and are tested at various manufacturing level to ensure their flawless performance at clients end. We can also provide them products as per the requirement of clients in shortest time period.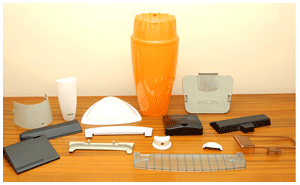 We design and develop customized plastic moulded components. Our components are durable and light in weight. We have a team of experts, who can easily produce plastic moulded components in required dimensions and specifications.
We specialize in manufacturing superior quality plastic moulded products that provide solutions to diverse industries including automotive, electronic, medical, sporting, packaging and more. Our plastic moulded products such as Injection molded components & extruded components and plastic containers & cabinets are manufactured using best quality plastic materials such as PolyCarbonate, SAN, Acrylic, ABS, PolyPropylene, etc. and provide long service life. Engineered with precision, all our products are highly durable and require minimum maintenance. We also provide cost effective customization of plastic molded products to meet specific needs of our customers.

Bolts :

Hex head bolts, hexagon head bolts, mushroom head square neck bolts , T- head bolts, wing bolts, eye bolts and lifting eye bolts.

Screws :

Pan head slotted screws, cheese head slotted screws, countersunk head slotted screws, countersunk raised head slotted screws, pan phillips head screws, countersunk phillips raised head screws, slotted cheese trim head machine screws, socket head allen cap screws, allen countersunk socket head cap screws, socket head shoulder screws, socket head cap screw low head, hexagon socket set screw with flat point, hexagon socket set screws with cone point, hexagon socket set screw with dog point, hexagon socket set screws with cup point, imperial socket cap screws.

Nuts :

Hexagon nuts, hexagon coupling nuts, hexagon thin nuts, square nuts, hexagon castle nuts, self locking nuts, hexagon domed cap nuts.

Washers :

Plain washers, plain big OD washers, plain small OD washers, spring lock washers, heavy duty spring washers, tooth washers, serrated star washers, tab washers with one tab, tab washers with two tab.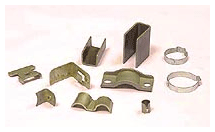 We manufacture Precision Sheet Metal Components for automotives as per customer specifications. We have complete inhouse infrastructure from designing, die manufacturing, component production, finishing and packaging.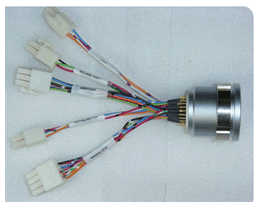 Wiring Harness, Control Cables and Various Connectors are supplied by us to O.E.M and replacement markets for all types of vehicles and golfcarts.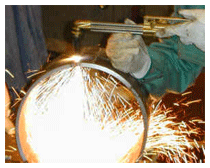 Our engineers specialize in solving welding engineering problems, weld failure analysis, eliminating weld defects, soldering, brazing, expert witness services, and developing welding procedures. We provide procedure and techniques to solve your arc, MIG, TIG, laser, electron beam, resistance, or plasma welding procedures. We provide solutions to steel, stainless steel, aluminum, nickel, or titanium welding processes.