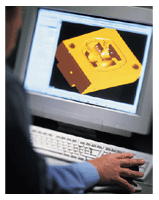 Superfine components Pvt. Ltd. has state-of-the-art testing facilities. The laboratory is well equipped with advanced Japanese instruments for the checking of all physical and chemical properties of the raw material and manufactured fastener. We performs testing and calibration activities in accordance to required applicable standards in an error free manner.
The laboratory has all equipments and apparatus required to check physical and chemical properties of the raw materials and manufactured fasteners

Tool Room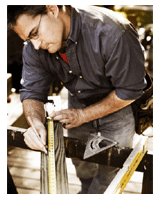 The company has well equipped tool room with temperature, humidity & dust control to do the scheduled calibration of all the Inspection, Measuring and Test Equipments. The calibration system covers both in-house & external calibration. The external calibration laboratories are traceable to National and International Test Houses & are atleast NABL certified. Color codifications exist for calibrated & accepted as well as rejected instruments
The tool room has the proven capability of developing tooling solutions for almost all applications. Superfine components Pvt. Ltd. has a fully equipped tool room with modern precision machineries and tool hardening furnaces for each unit. High precision tools play a critical role in the production of quality products. All the tools are thoroughly tested in the tool room. Superfine components Pvt. Ltd has a separate tool inspection department for examining the tools. All the tools are inspected carefully before handing them over to the production department.
Designing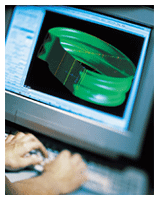 Superfine components Pvt. Ltd. posses an experienced team of technical personals along with CAD operators. They are continuously engaged in advanced product planning, tool designing and their continual improvement. The new era has witnessed the innovation of new technologies day by day. Technological innovations are extensively researched in the process of creating new designs. We have a modern Electro plating plant, well-equipped with several plating tanks and ovens, thereby attaining the best possible surface finish for the manufactured fastener.
The Company has a Metallurigical Laboratory for chemical analysis, Jominy test, hardness test, micro structure macro hardness test and ultrasonic flaw detection.
The company has a standard room for carlibaration and testing.
Bench center with concentricity test attachment.
Installed Profile Projector for creation dimension Measurement error.
In house facility of plating thickness, hardness & surface finish testing.